PFP Finds Second Use for Decorative Pumpkins on the Farm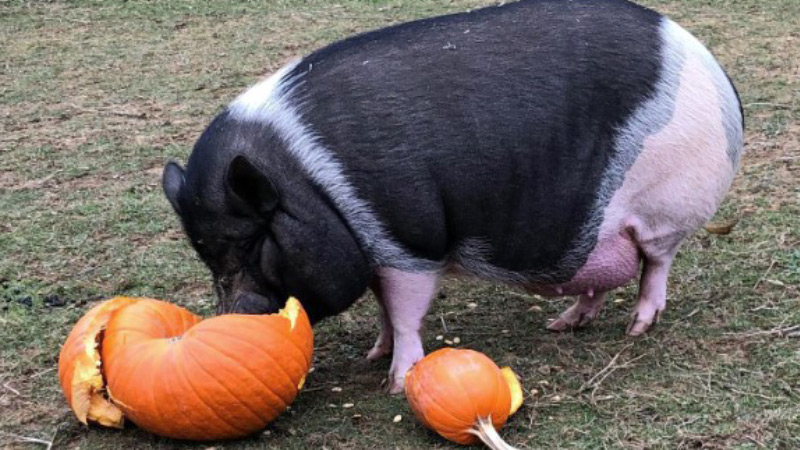 Pigs eat to taste, and often enjoy pumpkins. — Jennifer Seifert
A software developer by day, Jennifer Seifert has spent her life farm-adjacent — living in rural areas and frequenting farmers markets but never owning a farm.
That changed in 2017. While she still doesn't own a farm, she's become an agvocate, and it all started with pumpkins and pigs.
"So every year, I would buy pumpkins and decorations, like everybody else, and they would still be in perfect shape by Thanksgiving," Seifert said. "When everyone was switching over to winter decorations and I'd see them sitting out for the trash, and I just thought there had to be a better option."
A conversation with a local farmer and some research resulted in the 501 c3 Pumpkins for Pigs. Via a website, fellow pumpkin-purchasers can find local farms that are accepting donations of pumpkins and gourds for their goats, sheep, chickens and, of course, pigs.
The Virginia-based organization now has over 500 farms participating across more than 40 states. Seifert estimated that 700 tons of pumpkins were diverted from landfills last year because of the organization.
"It was understanding what would be valuable, right? The preliminary understanding was, is this helpful to others, and, if so, how?" Seifert said.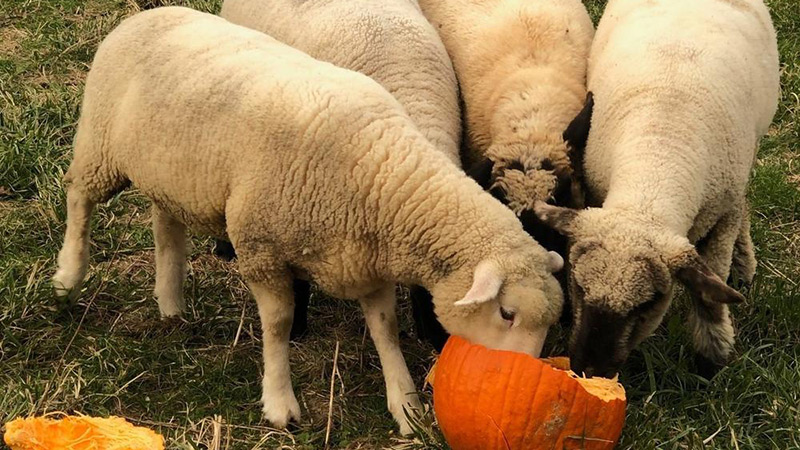 Pumpkins are proven to be natural dewormers for ruminants.  —  Jennifer Seifert
Pigs like pumpkins. Since pigs eat for taste, pumpkin in pigs' diets need to be monitored, Elizabeth Hines, a swine expert for Penn State Extension, said.
"If they prefer certain parts of the pumpkin versus others, they're going to just consume that and leave the rest of the pumpkin. They do that with all of their feedstuff," Hines said.
Farmers giving pumpkins to pigs need to ensure it isn't displacing them from their regular diet, Hines said. It's also best to open the pumpkin before leaving it for the animal because the seeds are a good source of protein.
 Also ensure the pumpkin doesn't have any mold and that there is no wax residue, indicative of jack-o'-lanterns, which is something Pumpkins for Pigs does not coordinate donations of.
Gourd drop-offs are also encouraged by the organization.
What started as a new-life opportunity for fall decorations has since expanded to an organization advocating for agriculture. Since starting the nonprofit, Seifert has gotten to see farms close-up instead of as a tractor passing on the street.
"It has given me an opportunity to better understand what various sizes of organizations do on a day-to-day basis," Seifert said.
The Pumpkins for Pigs team strives to do interviews with their donation sites to better understand how they operate. Through one of these interviews, Seifert found a farm that used kiddie pools for their fowl, so they coordinated drop-offs of pools that would have otherwise been thrown away.
This year, the organization is working to coordinate donations of expired food from local pantries that cannot be served to humans. The farms accepting these items can use them for supplemental feed or compost, Seifert said.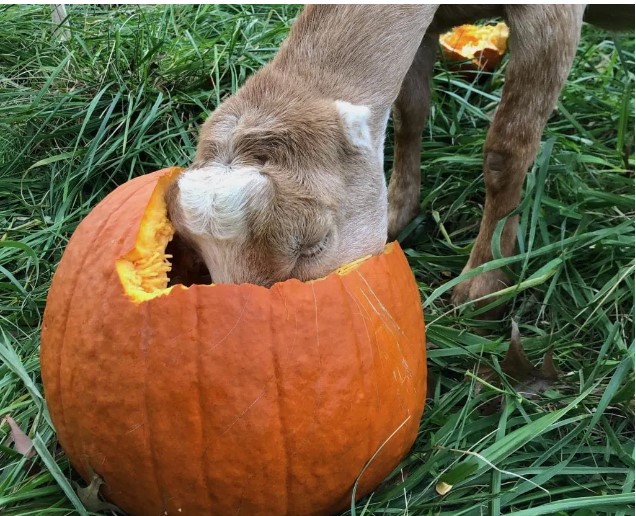 Pumpkins are proven to be natural dewormers for ruminants.  —  Jennifer Seifert
Seifert would like for Pumpkins for Pigs to become her full-time job, but the organization is in need of monetary donations to make that, and other goals, possible. She has received interest for expansion into the U.K. and Canada.
"It's been a really great education, and we want to bring that to the general public, so the people understand what it takes to bring food to the table," Seifert said.
Farmers who want to sign up as a donation site and pumpkin purchasers who would like to find local farms can visit pumpkinsforpigs.org.