NEW YORK Donation Locations
It is recommended to reach out to the individual Farms & Sanctuaries listed below for drop-off hours and quantity limits.
Donated pumpkins are excellent feed and a wonderful treat to the animals on the farms and sanctuaries. Pumpkins also make great compost. Pumpkins used during the holidays for decoration (un-carved, non-inked/non-painted) are perfect for donation, and its a waste to throw them out when they are still useful to feed the animals.
Handy Hints for Using the Table
• CALL DONATION SITE: Click on the Phone Number (Mobile only)
• SORT: Click the Column Header to sort A-Z or Z-A
• SEARCH: Type in your search criteria, Example: gourds
• DIRECTIONS: Click on the Address
Click the  BLACK Plus button

to view Contact, Address, Email, Websites, and Drop Off Instructions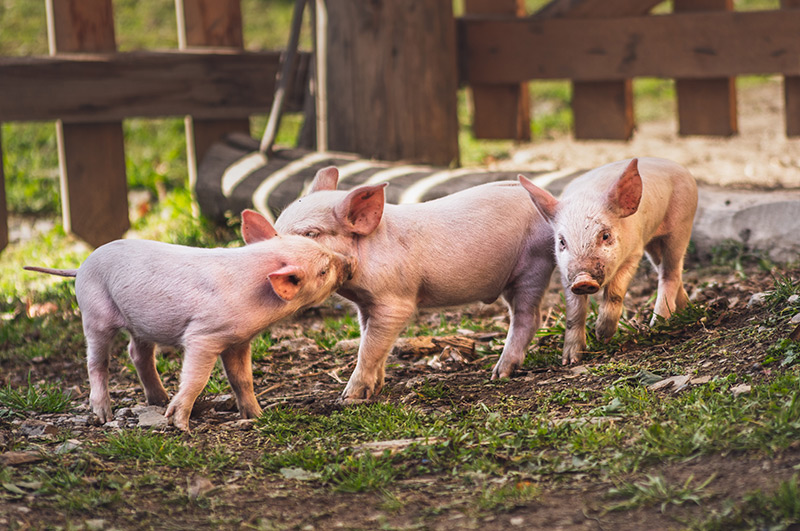 DONATION SITE                        
CITY                            
PHONE               
ACCEPTED                                                                    
Contact:
Darling Woolens
Groton
607-351-6668
Pumpkins (Including Carved), Gourds, Fruits, Apples
Carolann Darling
1300 Spring Street Ext., Groton, NY 13073
Email
Drop Off Instructions: Grassy area near driveway or drive in and put near sheep barn.
Willing to Pick Up: Yes
Dizzy's Dream
Alpine
212-390-0934
Pumpkins (Including Carved), Gourds, Hay, Straw, Fruits, Vegetables,
Non-Food Items: Kiddie Pools, Blue Food Barrels to build feeding stations
Lydia Wolfe
3886 ST. RT. 228, Alpine, NY 14869
Email
Drop Off Instructions: In front of barn.
Willing to Pick Up: Yes
Eastlake Homestead
Cortland
607-283-3595
Pumpkins (Including Carved), Gourds, Acorns, Hay, Straw, Fruits, Vegetables
Non-Food Items:
Kiddie Pools, Mulch, Wood Chips
Rachel Becker
2520 East River Road, Cortland, NY 13045
Email
Drop Off Instructions: Please call ahead.
Willing to Pick Up: Yes
Empsons
Addison
570-404-0404
Pumpkins, Gourds, Acorns, Christmas Trees, Hay, Straw, Fruits, Vegetables
Anna Empson
8032 Tinkertown Rd, Addison, NY 14801
Email
Drop Off Instructions: End of the driveway to either side of the gates
Glynwood Center for Regional Food and Farming
Cold Spring
914-703-7634
Pumpkins (Including Carved), Gourds
Ryan Stasolla
362 Glynwood Road, Cold Spring, New York 10516
Email | Website | Instagram
Drop Off Instructions: Please call ahead.
Knucklehead Farm

Hoosick Falls
518-209-0002
Pumpkins (Including Carved), Gourds, Christmas Trees, Hay, Straw, Fruits, Vegetables
Non-Food Items: Kiddie Pools
Ashley Lind
190 Fords RD, Hoosick Falls, NY 12090
Email
Drop Off Instructions: Please call ahead. Drop off at end of driveway in package box would be perfect if it fits. If not just anywhere next to the box would be great.
Willing to Pick Up: Yes
Luft Gardens
Warwick
845-248-3766
Pumpkins (including carved), Gourds, Acorns, Christmas Trees, Hay, Straw, Fruits, Vegetables
Non-Food Items: Kiddie Pools, Woodchips
Jennifer Flis
7 Newport Bridge Road, Warwick, NY 10990
Email
Drop Off Instructions: Place them anywhere around the farm stand with stained glass windows. Thank you.
OBH Friends Farm
Hemlock
585-703-1538
Pumpkins (Including Carved), Gourds, Hay, Straw, Fruits, Vegetables
T. Burkett
5428 Old Bald Hill Rd, Hemlock, NY 14466
Email
Drop Off Instructions: In the driveway.
PJs Family Farm
South Kortright
607-267-6095
Pumpkins (including carved), Acorns, Hay, Straw, Fruits, Vegetables
Non-Food Items: Kiddie Pools
Penny Jo Curless
2821 Betty Brook Rd, South Kortright, NY 13842
Email
Drop Off Instructions: Contact ahead of drop off
Willing to Pick Up: Yes, within a reasonable distance and larger quantities. Contact for details
R and R Ranch
Mexico
315-775-4965
Pumpkins, Christmas Trees, Hay, Straw, Fruits, Vegetables
Non-Food Items: Kiddie Pools
Connie Sok
90 Tudo Road, Mexico, NY 13114
Email
Drop Off Instructions: End of the driveway on the lawn, thanks.
The Haven at Skanda
Cazenovia
315-480-9480
Pumpkins, Christmas Trees, Hay, Straw, Vegetables,
Non-Food Items: Kiddie Pools, Full wish list on website - everything from animal food to cleaning supplies, towels, carriers and kennels, art supplies, etc.
Ellen Beckerman
4000 Mosley RD, Cazenovia, NY 13035
Email | Website | Facebook | Instagram
Drop Off Instructions: Please call ahead.
Willing to Pick Up: Yes
The Stowell Farm
Mexico
315-402-9339
Pumpkins, Gourds, Christmas Trees
Cheyenne Manford
6610 New York Route 3, Mexico, NY 13114
Email
Drop Off Instructions: Please call before drop off
We raise cattle, goats, and rabbits who will enjoy these donations.
Widows Peak
Mexico
315-534-5150
Pumpkins (Including Carved), Gourds, Hay, Straw, Fruits, Vegetables
Cheryl Butcavage
3632 State Rt 69, Mexico, NY 13114
Email
Drop Off Instructions: Driveway